Brickhouse Named to D1Baseball Freshman All-American Squad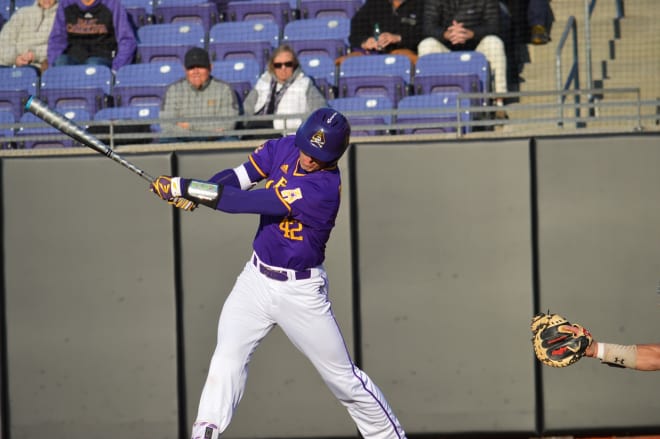 GREENVILLE, N.C. – East Carolina freshman Spencer Brickhouse has been named Second-Team Freshman All-America by D1Baseball.com the publication announced Thursday morning.
Brickhouse, who garnered Baseball America and Collegiate Baseball Freshman All-America honors, batted .310 (61-for-197) with 28 RBI and scored 36 runs. He belted 10 home runs on the year tying Travis Watkins for the team lead and ranking eighth in the American Athletic Conference. Brickhouse hit a pair of home runs against College of Charleston (March 8) and Memphis (May 12), which earned him AAC Honor Roll accolades.
The Zebulon, N.C. native started 51 of 57 games, registering 16 multi-hit and seven multi-RBI games to go along with his 19 extra base hits and four game-winning RBI (Appalachian State, College of Charleston, Cincinnati, UCF).
Brickhouse is the 15th Freshman All-American in school history and third under head coach Cliff Godwin joining Joe Ingle (2015 National Collegiate Baseball Writers Association) and Dwanya Williams-Sutton (2016 Collegiate Baseball, Baseball America and D1Baseball). He and Williams-Sutton are the only rookies under Godwin to be named to multiple freshman All-America squads.