Dave Hart Named Special Advisor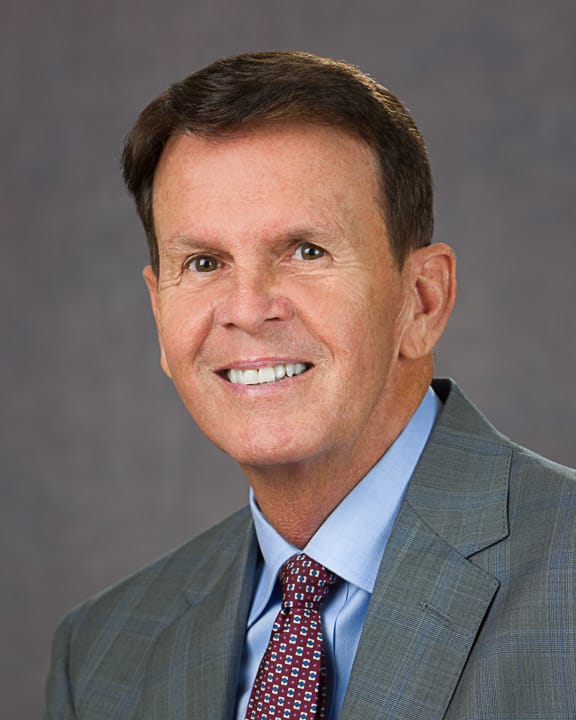 GREENVILLE, NC – Former East Carolina University Director of Athletics Dave Hart has been named special advisor to the chancellor for athletics, Chancellor Cecil Staton announced today.

Hart, who was recognized in 2008 with the National Association of Collegiate Directors of Athletics' highest award, will be tasked with providing operational and strategic guidance to the chancellor relating to athletic affairs as well as leading the search for the next head coach of the ECU men's basketball program.
"During his more than 30 years in college athletic administration, Dave Hart led some of the most successful athletic programs in the country. We believe his extraordinary experience combined with his knowledge of ECU will be uniquely helpful as we search for the best leadership for our athletics program in the coming years. I look forward to working with Dave and gaining from his insight in the coming months," said Chancellor Cecil Staton.
"I feel honored to be in a position to assist East Carolina University in the role of a special advisor to Chancellor Staton on athletics matters," said Hart. "ECU is a very special place to Pam and me. We have many great memories of the community, the people and the passion that surrounds East Carolina."
According to a news article when he was announced as athletic director in 1987, Hart was responsible for implementing the "Great Pirate Purple-Gold Pigskin Pigout Party," a weekend extravaganza surrounding the spring football game and a tradition that continues today. Hart first joined ECU's Athletics department in 1983 and was named associate director of athletics for external relations and executive director of the Pirate Club in 1985.
"Our family has known Dave Hart for decades. He was instrumental in our initial engagement in the Pirate Club in the mid-1980s. Like us, many of the Pirate Nation faithful have watched with pride as he went on to great successes at several national programs. It's exciting to have Dave back home in Greenville as we make some very important decisions about ECU Athletics," said Edwin Clark, ECU Board of Trustees member.
In addition to his years at ECU, Hart served as Florida State University's athletic director and as executive director of athletics at his alma mater, the University of Alabama. He retired after six years as the University of Tennessee director of athletics and vice chancellor on June 30, 2017. Today, he owns his own consulting firm, Athletics Legacy Partners.
Hart received the 42nd James J. Corbett Memorial Award from the NACDA in 2008. The Corbett Award is presented annually to the collegiate administrator who "through the years has most typified Corbett's devotion to intercollegiate athletics and worked unceasingly for its betterment," according to the NACDA.
Hart earned his undergraduate and graduate degrees at the University of Alabama, which he attended on a basketball scholarship.