Dooley Expected to Return to ECU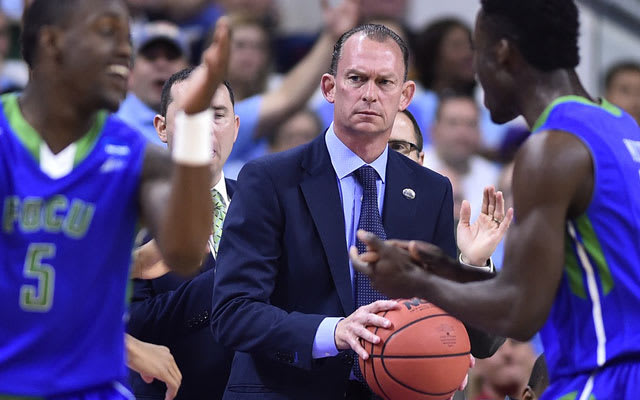 Florida Gulf Coast head coach Joe Dooley is expected to be named the new coach at East Carolina after a Board of Trustees meeting later today and introduced on Thursday if all goes as planned.
Dooley had an overall winning record over his four years at ECU from 1995 thru 1999. Dooley won 17 games in 1995 and 1996 before tailing off in his last two years with 10-17 and 13-14 seasons.
Originally hired as a lead assistant under Eddie Payne, the West Orange, New Jersey product played his college basketball at George Washington. He had a 57-52 overall record from 1995-1999 for the Pirates.
After stints at New Mexico, Wyoming and at Kansas where he enjoyed great success as an assistant, Dooley landed his next head coaching job at Florida Gulf Coast where he has won 21 or more games the last five seasons. His best year was 2016-17 where the Eagles went 26-8 and made the NCAA tournament for the second time.
Dooley's teams have also played in a CIT and two NIT's including this past season where his team went 23-12 and 12-2 in conference play in the Atlantic Sun before falling 80-67 to eventual NIT final four contestant Oklahoma State. It was his second best season at Florida Gulf Coast.
Overall in nine seasons as a head coach, Dooley holds a 171-110 overall record and a .663 winning percentage. This year he was set to make $350,000 which is the biggest salary in the ASUN.
His return to Greenville marks a new opportunity to finish what he had started before a pair of rough seasons put an end to his first stint with the Pirates.