East Carolina Falls to Houston 6-0 in AAC Championship Game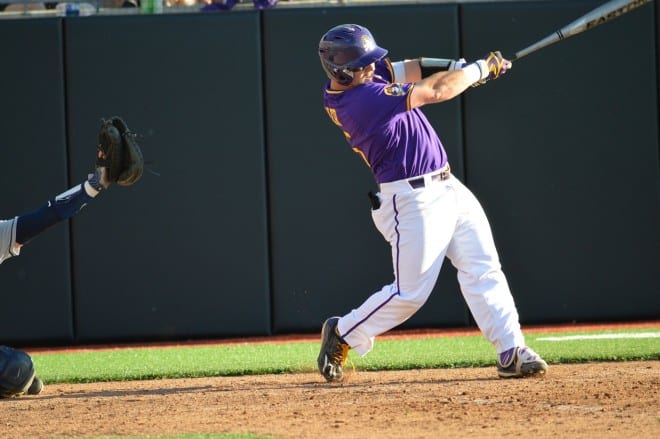 Houston won the AAC title for the second time in the last four years with a 6-0 shutout of East Carolina Sunday afternoon at Spectrum Field in Clearwater, Florida.
AAC Player of the Year Jake Scheiner went four for five and scored a pair of runs to lead the Cougars to the title.
John King moved to 7-0 with the victory for the Houston going six and two-thirds innings giving up just seven hits in 98 pitches on Sunday. Joey Polido picked up his second save of the year for Houston.
Even Kruczynski, working on four days rest took the loss to drop to 4-3 for the season. Kruczynski was extended to 80 pitches in just four innings yielding two runs on seven hits in ECU's last outing of the season.
With the win, Houston picked up their 40th win of the year to go along with just 19 losses. The Cougars went 16-9 in league play this season. ECU concludes a strong run in the AAC Tourney after a tough regular season to go 32-28 and 7-18 in conference play.
Corey Julks opened the scoring for Houston in the top of the third inning when his laced single down the left field line brought Connor Hollis home for a 1-0 lead.
The Cougars added to their lead in the fourth to make it 2-0 when Jered Triolo tripled to right field and then Lael Lockhart's grounded out to short to allow Triolo to score.
After Evan Kruczynski was lifted for ECU, Houston's Jake Schiener jumped on a West Covington pitch and rode a gusty wind in right field for a solo homer to make it 3-0 Cougars.
Lael Lockhart's base hit to center field scored Triolo in the sixth inning as the Cougars built a 4-0 lead.
A Pirate error from Eric Tyler on a Joe Davis grounder to third base in the seventh produced another Houston run to extend the Cougar lead to five. Then a Hollis single in the eighth scored another run to make it 6-0 Houston.