ECU QB Thomas Sirk Named AAC Offensive Player of the Week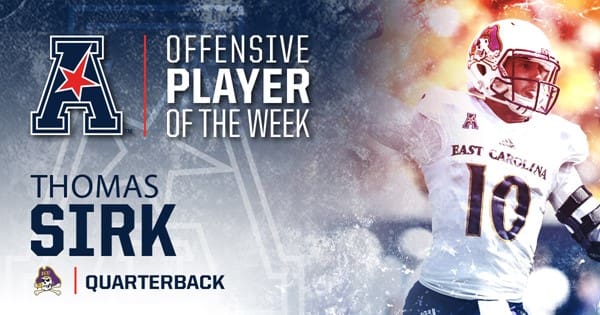 Pirate quarterback Thomas Sirk took home this week's American Athletic Conference offensive player of the week honors.
Sirk connected on 30 of 39 passes for a career high 426 yards and three touchdowns to lead the Pirates to a 41-38 win at UConn in the Pirates' conference opener on Sunday in Hartford.
Sirk completed his first 11 passes of the game, had 15 of his completions go for ten yards or more and led ECU to 596 yards of total offense in ECU's first victory of the season.