ECU Sets Up Series with App. State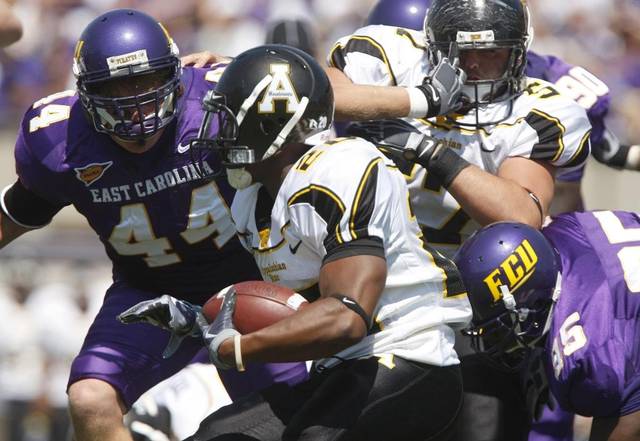 Appalachian State has released a media advisory on Wednesday pointing to a Tuesday announcement that ECU and Appalachian State will initiate a new football series.
The two schools have reportedly agreed to play in Boone and Charlotte in addition to a couple of games in Greenville.
The game between the two G5 schools will be held in Bank of America Stadium, which is a first for the Mountaineers.
Appalachian State leads the all-time series between the two schools 19-12 including a ten-game win streak in games played between 1932 and 1950.
The Pirates have won the last six straight and nine of the last eleven meetings between the two schools.