Elijah Hughes Leaving East Carolina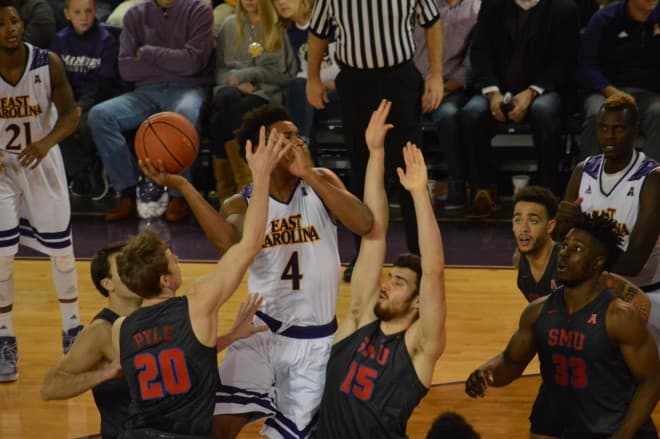 Beacon, New York rising sophomore Elijah Hughes has made a decision to transfer out of the East Carolina. He joins post man Deng Riak as the second player to leave the program this offseason.
The 6-6, 220 pound guard out of South Kent School played in 25 games this past season after missing seven games in November with an injury.
He averaged 7.8 points, 2.3 rebounds in 20.5 minutes a game and was probably had the most promise of any of the new players on the Pirate squad.
Hughes led the Pirates in scoring twice with 19 points at home against USF and 18 against Cincinnati. His longest double digit scoring streak of the season was three games.
In the AAC tournament, Hughes averaged 16.0 points on 10-of-17 (.588) shooting from the field, 4-of-6 (.667) outside the 3-point arc and 8-of-10 (.800) scoring 17 against Temple and 15 points against SMU.