Pirates Offer Prolific Farmville Central Point Guard Tyler Maye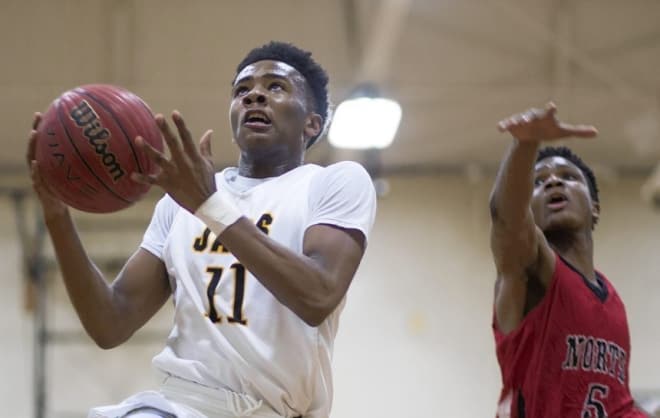 Farmville Central point guard Tyler Maye picked up two offers Tuesday night. One from Nebraska and another was much anticipated from local East Carolina.
He announced the offers on Twitter.
Maye was the N.C. Basketball Coaches Association's District 3 Player of the Year, and was the EPC Player of the Year the last two seasons in a row.
Maye at 6-2, 170 was one of the biggest scorers in the state this year for the Jaguars, feasting for 36.0 points per game to go along with seven boards and dishing out four assists a contest.
The Jags went 14-9 and tied for the Eastern Plains 2-A Conference regular-season title.

The Pirates have been guard heavy, roster wise, so there has been an emphasis on finding quality big men for next year. That is the main reason ECU had not offered Maye earlier.
Maye has long hoped for the opportunity to possibly play close to home, but his recruitment is beginning to excelerate at this point. He is getting calls and offers from all over the country.
The Farmville Central star remains undecided as to where he will end up.
Along with the ECU and Nebraska offers, Maye also sports offers from Kennesaw State, High Point, Charlotte, Coastal Carolina, New Hampshire, Kansas State, Western Carolina, and Winthrop.