Quinerly Exited from ECU Football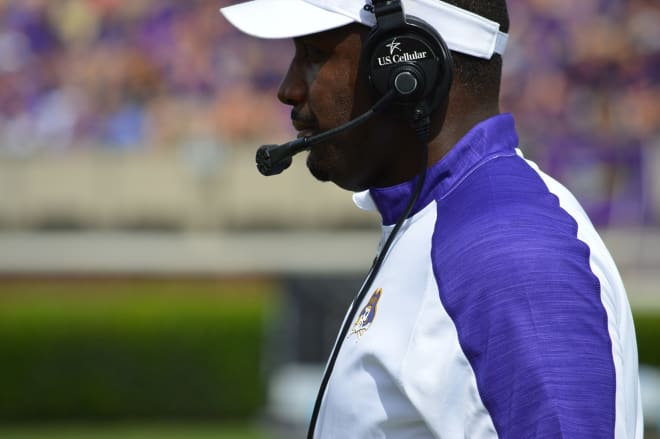 GREENVILLE, N.C. - East Carolina redshirt freshman Nyhre Quinerly has been dismissed from the Pirate football program for disciplinary reasons according to an announcement from head coach Scottie Montgomery on Wednesday.
"One of our top priorities is to promote responsible citizenship in our community and I emphasize those directives on a continual basis," Montgomery said. "While this behavior is contrary to the progress we've made, I think how we respond to issues such as this will say more about our program than the actions of an individual who chose not to act in a responsible manner."
Quinerly did not play in 2015 as a redshirt, but had participated in all five games this season as a member of the Pirates' special teams squad.