Rivals 4-Star Defensive End Traveon Freshwater Commits to ECU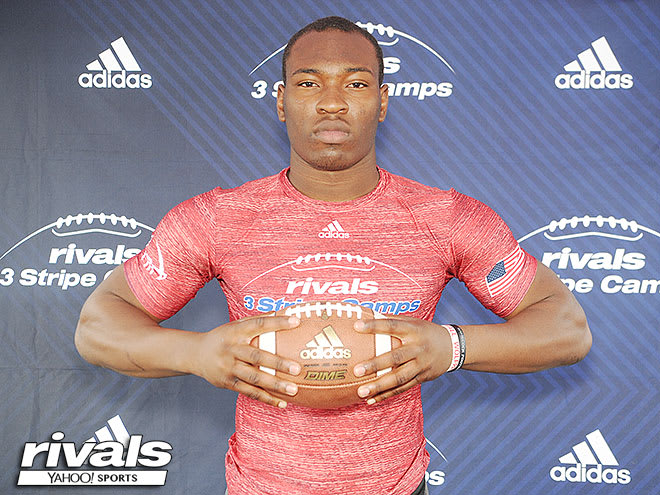 Monday afternoon, ECU picked up a big defensive end commitment from Elizabeth City Northeastern Rivals.com 4-Star defensive end Traveon Freshwater.
"The loyalty, them staying with me from my freshman year all the way til now," Freshwater told PirateIllustrated.com just minutes ago,
"They were on me hard from the beginning. The loyalty and family, I felt welcomed and I felt part of the family. Coach Wright and Coach Mackie started texting me when there was a question mark about being able to play my freshman year. They were with me the whole way."
"Some are born to ride the wave; others to create it. It's all about legacy!" Freshwater said in his commitment announcement on Twitter on Monday.
It was the Pirates' 21'st pledge for this year's class and their first 4-star commitment of the 2019 recruiting season. We have much, much more on the way on PI Premium coming up from our full interview on Monday.
The Eagles went 13-1 last season falling in the state title game 63-52 to Wallace-Rose Hill for their only loss. Freshwater ran for 188 yards in that game on 23 carries for over eight yards per clip. He also led the team with twelve tackles, eight of which were solo efforts in a game that produced over 1,200 yards of total offense between the two teams combined.
The 6-3, 220 pounder was versatile on both sides of the ball last year recording 157 tackles, 109 of which were solo stops to go along with a whopping 27 sacks. He averaged just under two sacks per game distinguishing him one of the nation's leaders. Freshwater recorded 150 tackles the prior year as a sophomore.
On offense he was equally potent, rushing for 2,015 yards in his junior season on over 17 yards per carry and right at 144 yards a game with 22 touchdowns. He ran for 1,441 yards as a sophomore averaging 103 yards a game with 23 touchdowns.
With no less than eleven current offers including all of the in-state ACC schools in North Carolina, Freshwater adds to an already large crop of new Pirates.
The Pirates entered the first Monday of August ranked in the top 55 recruiting classes in the country as seen by Rivals.com. That is subject to eventual change as more of the big fish make their commitments, but it won't take away from the fact that ECU is having one of the best recruiting seasons in the AAC.
The Rivals 250 4-Star prospect has been named a Butkus High School Award watch list candidate. He is ranked 7th nationally at defensive end and is the number five overall prospect in the state of North Carolina as seen by Rivals.com.
Here is more on ECU's latest commitment Traveon Freshwater who talked with PI Premium about his pledge and breaks down his decision.
Stay tuned for the very latest as coverage of the ECU class of 2019 continues here on PirateIllustrated.com.