Steve Roccaforte Headed to ECU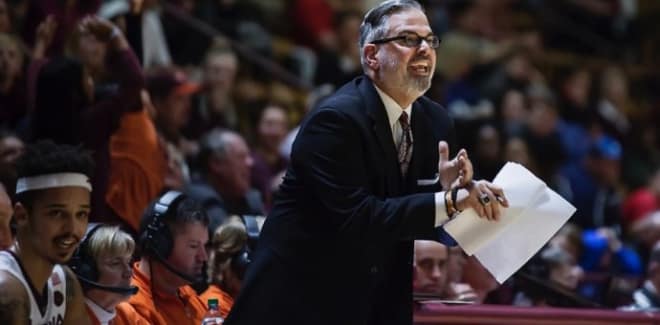 Virginia Tech associate head coach Steve Roccaforte is headed to ECU to work with new Pirate head coach Joe Dooley after leaving the Virginia Tech staff according to multiple reports.
Roccaforte has had multiple stops in his career starting with an assistant job at Lamar which is his alma mater where he spent a pair of different coaching stints. He has also worked at Tulane, Wyoming, Centenary, USF and Memphis.
From 2006 to 2011 Roccaforte was the head coach at Lamar where he went 76-78 over the course of five seasons.
During his career, Roccaforte has played a part in fourteen player's careers that ended up in the NBA including eight players in his time at Memphis and three at Tulane to go along with one each at Centenary, Wyoming and Lamar.
Those players include, Adrian Caldwell at Lamar, Chris Owens, Jerald Honeycutt and Linton Johnson at Tulane, Larry Robinson at Centenary, Josh Davis at Wyoming, Antonio Burks, Earl Barron, Sean Banks, Amare Stoudemire, Qyntel Woods, Dejuan Wagner, Rodney Carney and Kendrick Perkins at Memphis.
Roccaforte joins associate head coach Raphael Chillious who came over from UConn and Ken Potosnak who remained on staff after the departure of former ECU head coach Jeff Lebo.