Tim Irvin to Return, Colby Gore's Status Still Up in the Air for USF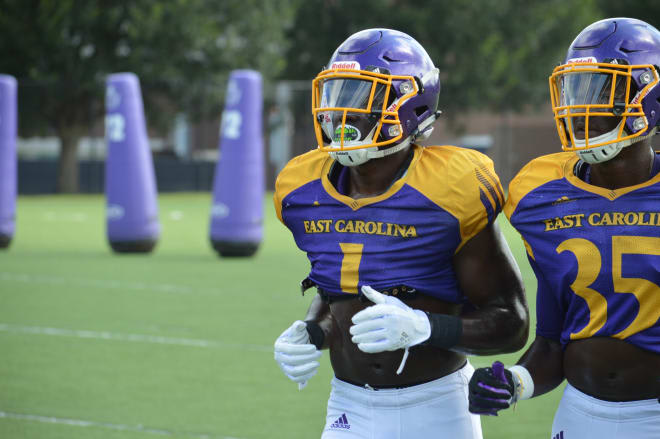 ECU head coach Scottie Montgomery said on Wednesday that Pirate nickel back Tim Irvin will return to active status for this Saturday's game in Tampa against (3-0) South Florida.
The 5-9, 197 pounder was suspended last week for a violation of team rules.
"Tim will be available this week. He is back and practicing and that's one of the things that he is supposed to do so he will be back in the swing," said Montgomery.
His return will bolster ECU's depth defensively against a South Florida team that comes into Saturday's contest undefeated.
A decision on Colby Gore who was knocked out of the North Carolina game will come later this week according to Montgomery.
"We're still kind of monitoring him. We will know a little bit about that on Thursday to know exactly where we are at on his game decision," said Montgomery, "It's definitely going to be closer to Thursday before we know if he's going to be able to go or not."
The Pirates are coming off an open week after postponing their game at Virginia Tech last week. ECU enters their first AAC game of the season with a 1-1 record with a victory over North Carolina and an opening week loss to North Carolina A&T.