ECU's Zay Jones Chosen By Buffalo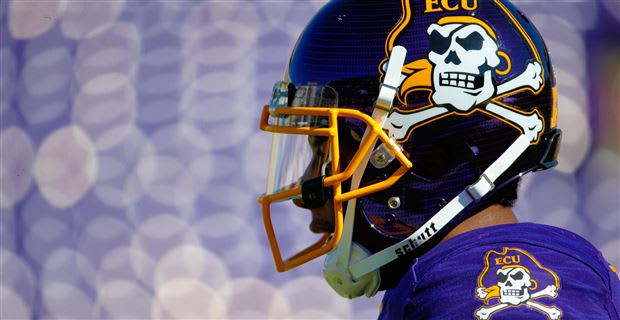 East Carolina wide receiver Zay Jones was chosen with the 37th overall pick in the second round in the 2017 NFL Draft by the the Buffalo Bills.
The Bills traded up in the draft to get Jones who will now reunite with new Bills receivers coach and former ECU wide receivers coach Phil McGeoghan.
Jones made a Division 1 record 158 catches last season for 1,746 yards and eight touchdowns. That broke Freddie Barnes of Bowling Green's old record of 155 catches in a season. His 399 catches ranks first all time in college football. Overall, Jones amassed 4,279 yards in four years as a Pirate.
The Biletnikoff Award finalist caught 62 passes and ranked second on the team as a freshman, 81 as a sophomore and had 98 receptions as a junior for the Pirates. In his career at ECU Jones pulled in 23 touchdowns.
During his senior season in 2016, Jones set a school record for receptions in a game with 22 against South Carolina, breaking the previous record of 17 held by Justin Hardy.
The first team All-American Athletic Conference selection then went on to break the school record for receptions in a season, also held by Hardy, nine games into the season. Hardy also held the old all-time Division 1 record for total receptions with 387 in his four years at East Carolina.
His father, Robert Jones, also played at ECU and in the NFL for the Cowboys and Dolphins and was a first round pick. His brother, Cayleb Jones, played college football at Arizona and his uncle Jeff Blake also played at East Carolina as well as the NFL for the Cincinnati Bengals and the N.Y. Jets.
Jones was a communications major at ECU. He was born in Dallas, Texas and checks in at 6-1, 197. He played his prep football at Stephen F. Austin High School in Austin, Texas.