DE Jeremy Lewis Chooses ECU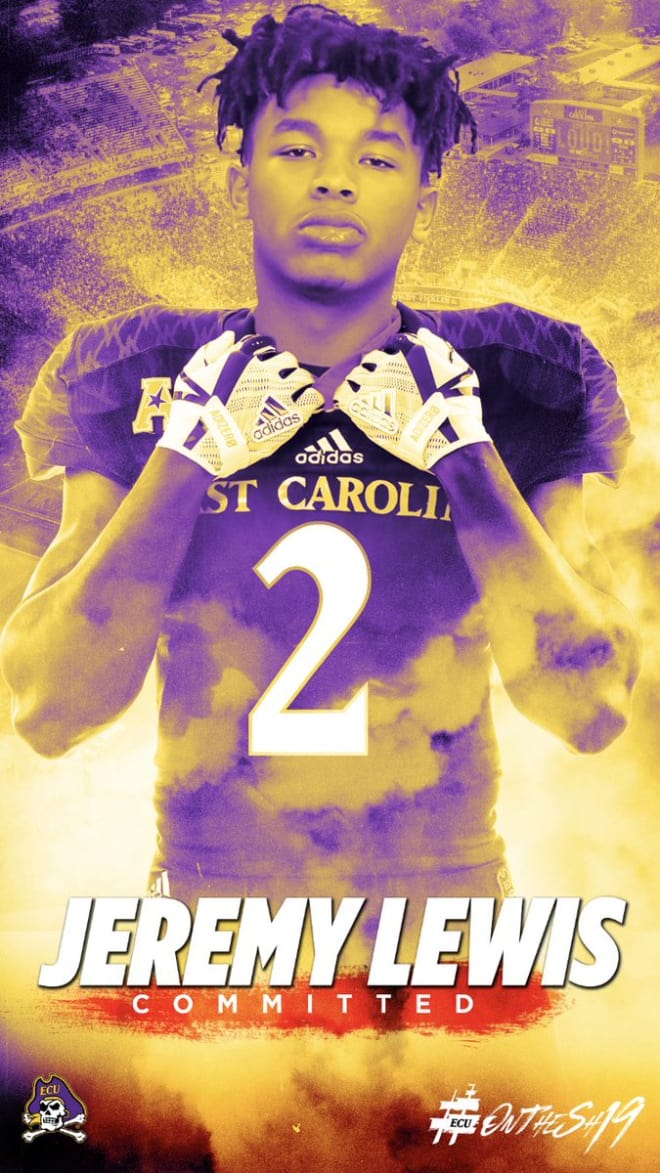 South Central weak side defensive end Jeremy Lewis made his verbal commitment to East Carolina on Thursday.
In addition to ECU, the 6-3, 215 pounder holds offers from Duke, Virginia, North Carolina, Tennessee, Wake Forest, Old Dominion, Charlotte and Georgia State.
"I have a great relationship with all of the coaches especially since my brother (ECU defensive end Kiante Anderson) just graduated from there," Lewis said, "Me and Coach Mo have a great relationship and they also have a great relationship with family - my Mother and my brothers and all of that."
The addition of Lewis gives East Carolina 17 verbal commitments for the class of 2019.
Lewis joins defensive end Darius Williams from Hemingway, South Carolina as the second defensive end on this year's commitment list.
The Pirates currently rank 48th in the country as this juncture for this year's class.
Catch Lewis' highlight video below, our PI Premium Discussion with Jeremy Lewis. and stay tuned for more on this and other ECU targets as PirateIllustrated.com coverage of the class of 2019 continues.